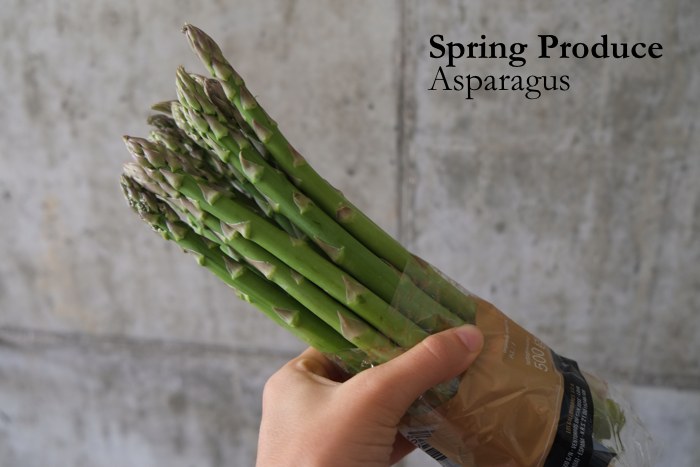 One of my favorite vegetables in the spring is asparagus. Each year I look forward to seeing these lovely green vegetables show up in the grocery store (for a reasonable price) and in my parent's garden.

I can't say I look forward to the pee smell, but that is a different story…haha!
A few days ago my husband and I arrived in Germany, after six months of being in Asia (and a bit in Australia). We are staying at friend's house and I was overjoyed to see asparagus in his fridge. You can be sure I whipped up an Easter meal that included a big pot of sautéed asparagus. Since I'm not home to create an amazing spring asparagus dish to share with all of you, I have collected a few recipes that highlight my wonderful green friend.
Click to see the recipes!
1. Polenta with Peas and Asparagus
Sarah from My New Roots can do no wrong in my eyes. Her blog is full of amazing recipes and information. I want to grow up to be like her. This perfect "spring on a plate" recipe is on the top of my list.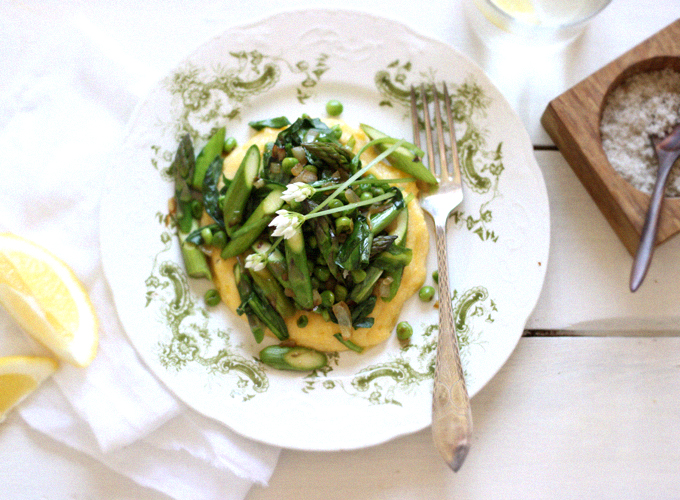 Buckwheat is one of the grains that I am just learning to like. It was foreign to me a few years ago, but after hearing about it's amazing benefits (and the fact it's gluten free) I decided to incorporate it into my diet. The more I've had it, the more I like the nutty flavor and texture. This salad looks like a great way to enjoy buckwheat and spring vegetables.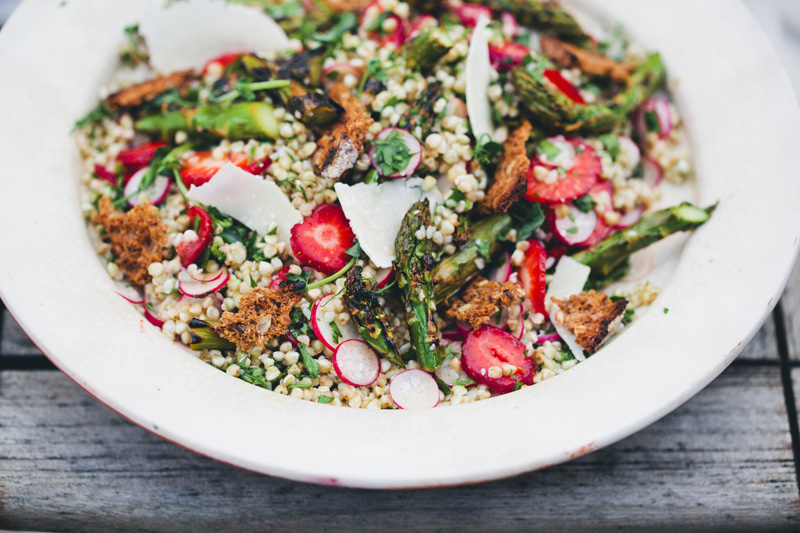 3. Asparagus Soup
Boil asparagus with vegetable broth (or an organic bouillon cube and water) and then blend it up. Voila, a delicious spring soup. Drizzle some cream or coconut milk if you desire.
4. Carrots and Asparagus
Carrots and asparagus go really well together, like two peas in a pod. There is something about the combination of the two vegetables that are quite delightful.
Enjoy! Just remember, don't blame me for your pee smell.