I am headed out on a long trip, for about 8 months, and I have been thinking about what to bring. Packing for such a long trip is overwhelming. It's hard to figure out what to bring, what is essential and what I could just buy while traveling. I've been working on putting together a first aid kid/healthy living kit. In this kit I will have the traditional first aid items as well as essential oils, tinctures and other natural things. I will share you with what I've included once it's done.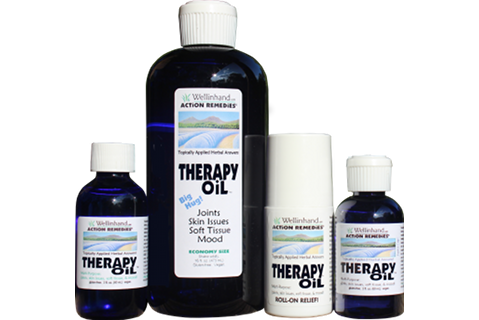 One product that I know I want to bring, one thing I cannot live without is
Wellinhand's Therapy Oil. My mother introduced it to me a few years ago and I have been obsessed ever since. Therapy oil is full therapeutic oils, arnica, calendula, saint john's wart and other healing goodies. It can be used for anything, on the body they list all of its uses and the list goes on for a long time.

I have used it for a variety of reason including: stomach aches, headaches, sore muscles, bug bites, cuts, pimples, dry skin and cramps. I recommend it highly!