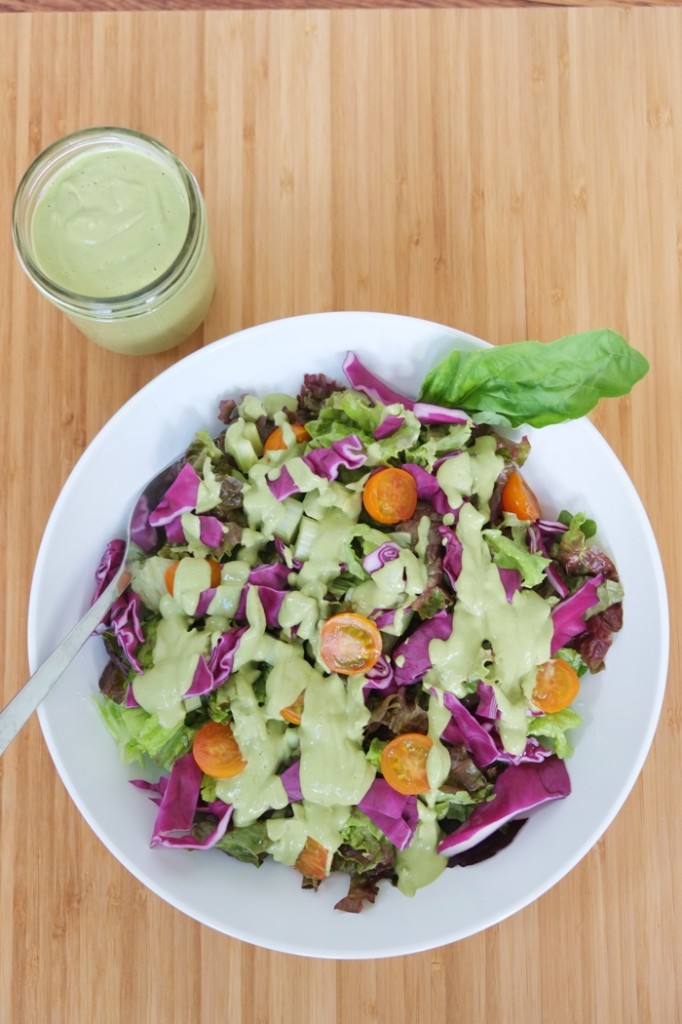 When I think of summer I think of basil (and watermelons, biking on the trails, iced tea and dresses). I cannot get enough of the sweet, slightly spicy green herb. It's excellent in pesto, in stir fries and in any Italian dish. Today though, we are talking about salad dressing. When you are in the mood for something a little more exciting than olive oil and lemon, I suggest making a batch of this and keeping it in your fridge.
This basil salad dressing is creamy, sweet and salty with that delicious signature basil flavor.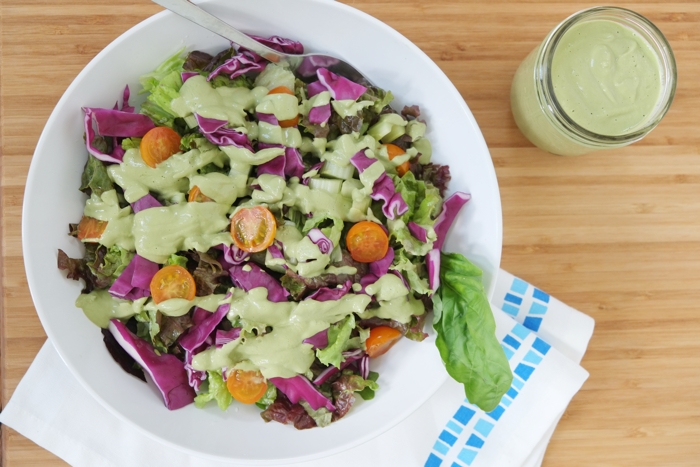 Ingredients
1 cup cashews (soaked for at least six hours)
1 cup basil
3/4 cup water (start with 1/2 cup of water and add more depending on desired consistency)
1 teaspoon mustard
2 teaspoons apple cider vinegar (or lemon)
1/2 teaspoon salt
Pepper
Instructions
It's best to soak the cashews for at least six hours to get them soft and more digestible. Once soaked, rinse the cashews. Combine all of the ingredients plus about 1/2 cup of water in a blender or food processor. Blend until super creamy. Add more water if you want it more runny (I used 3/4 cup). Taste and add any ingredients if desired. I noticed that for some salads I wanted a little more flavor (add more apple cider vinegar or lemon and mustard) if needed. Store leftovers in the fridge.