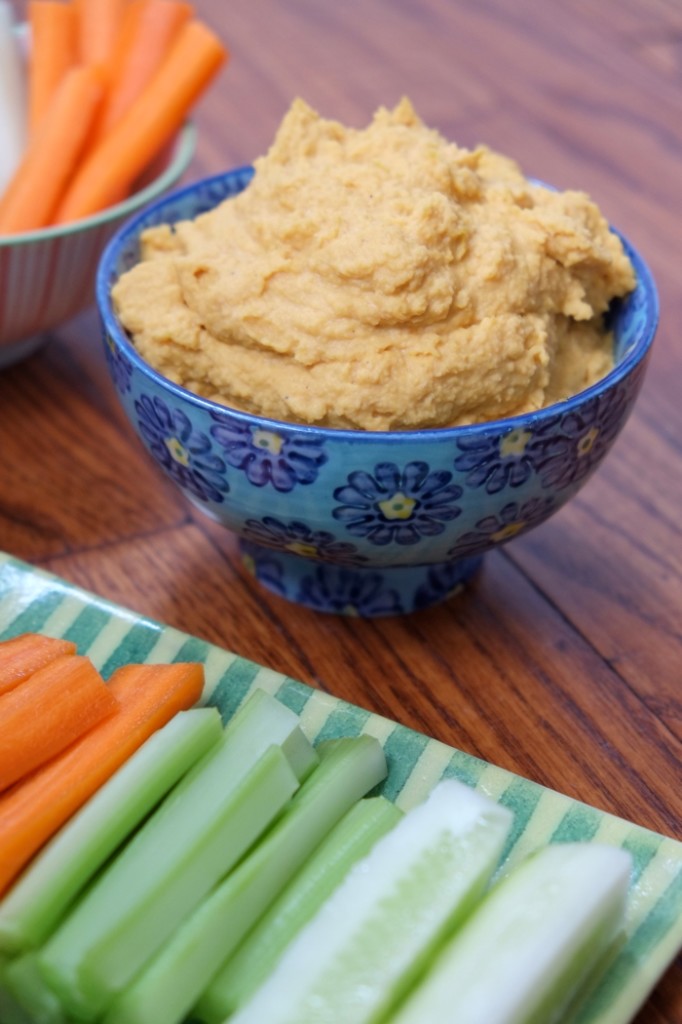 I love having hummus around for snacks or meals, it's a great go-to spread. Creamy, smooth and slightly sweet, this sweet potato hummus is perfect for dips, sandwiches or eaten straight on a spoon!  The sweet potato in this recipe is such an exciting addition. It adds a different taste profile that you do not normally get from regular hummus. Not only does it taste sweeter and creamier, but the sweet potato adds vitamin C and A, is anti-inflammatory, regulates blood sugar and has antioxidants. The curry boasts another long list of benefits and is a good compliment to the sweetness in the hummus.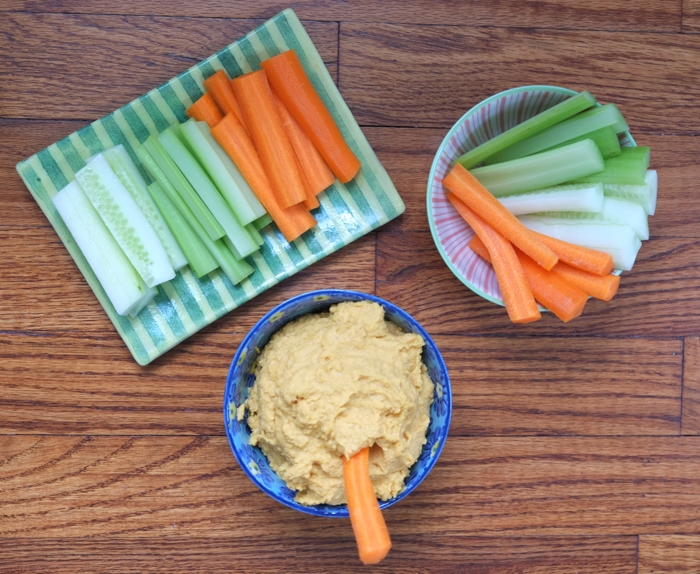 Sweet Potato Curry Hummus
Ingredients
1.5 cups cooked garbanzo beans (or one 15 ounce can)
1 small sweet potato
1/3 cup tahini
1 tablespoon curry powder
2 tablespoons olive oil
1 tablespoon lemon juice
1 teaspoon apple cider vinegar
Salt
Pepper
Instructions
1. If you are using dry garbanzo beans put them to soak in water overnight. The next morning drain the liquid, add new liquid and boil on the stove for about 3 hours. When the beans are soft take them off the heat.
2. Meanwhile, put the sweet potato in the oven at 375 for one to two hours.
3. When the sweet potato is soft, left it cool.
4. Combine all ingredients in a food processor and blend. Add a few tablespoons of water if needed to make it creamy.
Note:
I enjoy making hummus because it doesn't require perfect measurements. When you make the recipe, add your own flare or change the measurements according to your preference. Some people like their hummus to be more citrusy, nuttier flavor from the tahini, saltier or creamier. It's up to you. Taste the hummus as you go along and add accordingly. Enjoy!