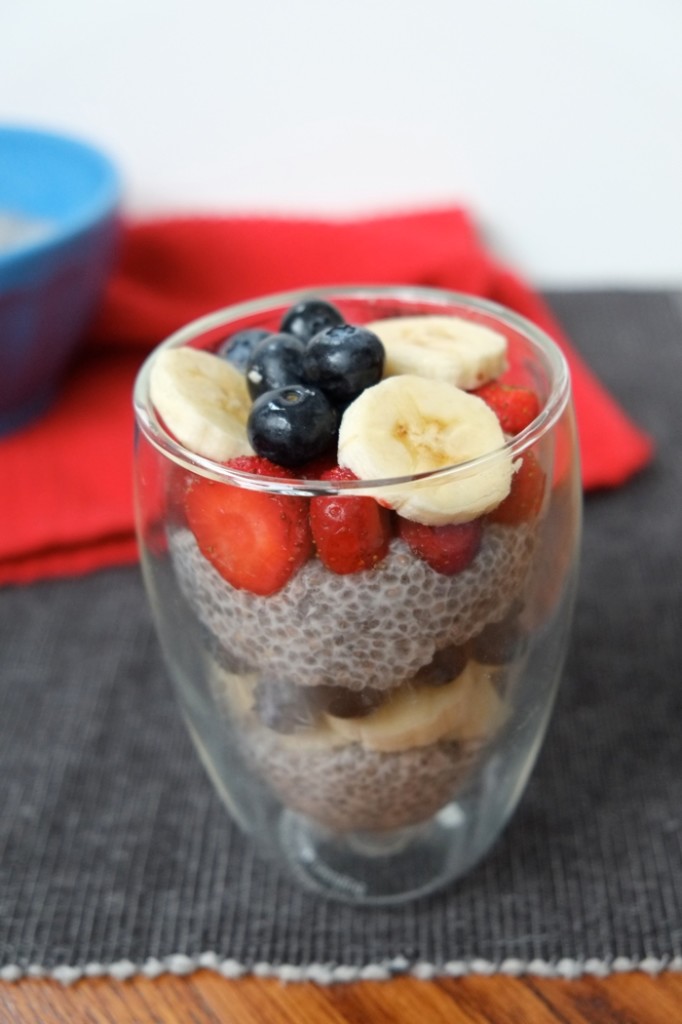 If you live in America, Happy Fourth of July! I thought it would be fun to share this red, white and blue breakfast/dessert chia pudding parfait! I love a breakfast that can also be served as dessert. It feels like I'm breaking the rules when I eat it for breakfast and it feels healthy when I'm eating it for dessert. A win-win in my book!
It's also super easy to make, you just need to plan ahead the night before and start the chia pudding so it can sit overnight. Chia seeds are a super food, full of antioxidants, fiber and protein. An interesting thing to note is that chia seeds are not as good of a source of omega 3′s as some believe. The omega 3′s in chia seeds are mostly ALA, not DHA, which is the most important omega 3. To read more about the benefits of chai seeds this is a great source.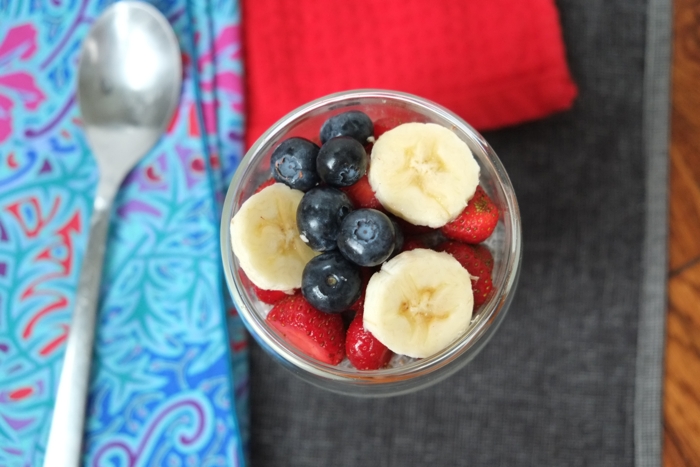 Ingredients
Serves Two
1/4 cup chia seeds
1.5 cups nut milk of your choice (I used So Delicious coconut milk)
Fresh, seasonal cup up fruit
Optional: sweetener of choice such as maple syrup, honey or agave.
Instructions
1. Combine chia seeds and milk in a bowl. Optional: add your sweetener. Stir and let it sit overnight
2. In the morning stir the chia pudding well.
3. Layer in a glass with cut up fruit of your choice
Note: There are many variations for chia pudding.
1. If you want chocolate chia pudding when making the pudding, whisk raw cacao or use chocolate almond or hazelnut milk.
2. Sprinkle coconut flakes, hemp seeds, cacao nibs on top.
3. Add some nuts such as walnuts or almonds.