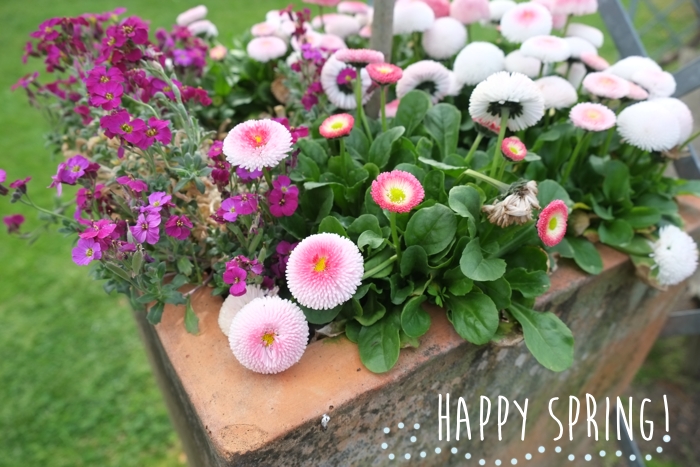 I am writing this from an Airbnb apartment in Slovenia. The sun is finally peeking through the clouds after a few rainy days. The window is open and the outdoors are calling my name. Looks like I should go for a walk. I'm not one to talk considering I skipped winter this year by going to Asia, but spring always feels like a new beginning. As the animals come out from hiding, the trees start growing leaves again and flowers start blooming, it feels like a perfect time to start a new chapter, or create a new life-supporting habit.
While my spring is going to be spent in Europe (Budapest, Slovenia, Barcelona, France and Berlin) I still want to focus on a few simple habits.
1. Drink green juice!
If I were home I would be using my juicer
 daily to juice green vegetables! Green juice is such a great thing to drink each morning and spring is a great time to really focus on detoxing the liver. I'm hoping I can find some juice bars that don't cost $8 a glass…
If I can't find green juice I will buy lemons and make lemon water. Easy and simple for traveling.
2. Write down some mini goals
Every second is a chance to create new healthy habits, so start now! Write down some mini goals. Let this video motivate you. Are you an OWW or a WOW? I'm an OWW…
3. Do more yoga and walking
Hotel room yoga isn't ideal, but can be done. Walking around the cities is easy and enjoyable. Especially when I get a treat from a bakery or gelatoria.  ;)
What do you want to do this spring?