When I was in Seoul, South Korea I spent a rainy afternoon in an adorable, cozy tea house called Tea Therapy. The shelves were lined with bulk herbs and teas in glass jars. All of there tea was presented so beautiful, little flowers in vases, bite size snacks all on a tray. They also had a foot bath outside so clean your feet. The whole place was just lovely, it was a super cozy and sweet place to hang out for a bit. There menu was also unique, instead of listing what was in the tea, they listed ailments/systems you wanted to improve, such as headaches, fatigue, immune system and more. It took a little bit of getting used to because I'm used to picking teas by the flavor so it felt like I was blindly a tea, but it was fun nonetheless.
One friend ordered the seasonal tea and was presented with a delicious apple tea. From what we could tell they boiled the apples in water to make a tea. It was so simple and yet so soothing and delicious, much more delicious than the apple spiced tea you can buy in bags.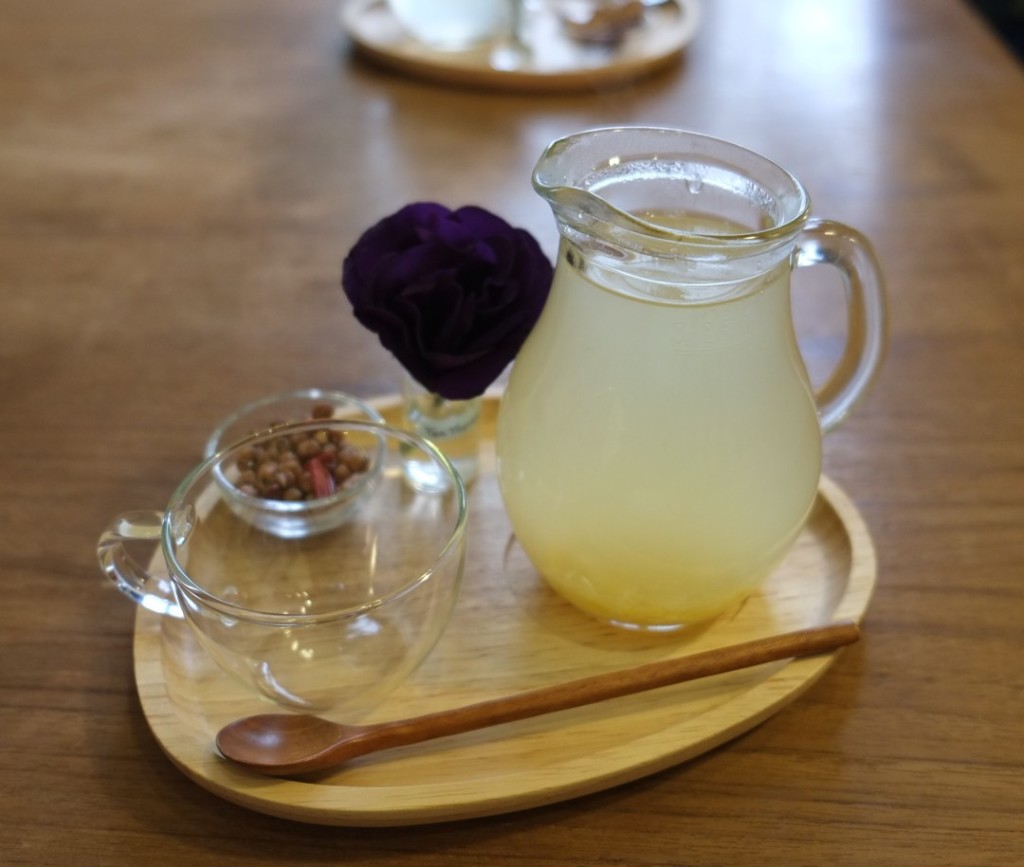 I ordered their immune boosting tea which turned out to be a simple lemon tea. They  boiled the lemon and lemon rinds in water with sugar.
Next time you want a warm drink I suggest using seasonal fruit and boiling it in water. Serve it with the fruit in the teapot or cup and enjoy the subtle, sweet flavors of the fruit.
p.s. We happened to pick the simple fruit teas, but they also had many herbs for more complex teas, if I go back I will try something more complex.