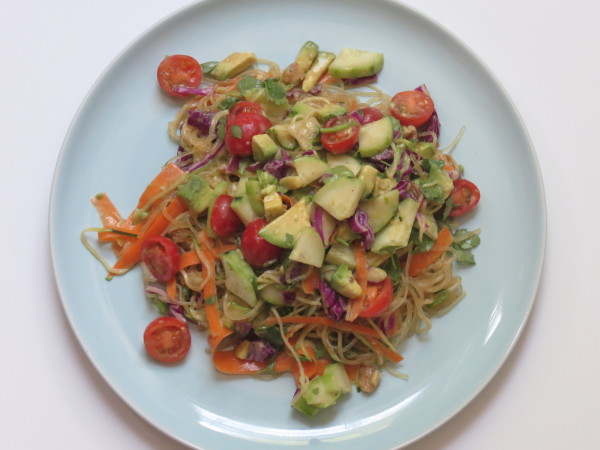 Have you heard of kelp noodles* before? I hadn't until last year when they started popping up everywhere on the internet and then someone brought it to a potluck I was attending. I was instantly impressed by the noodles and how they soaked up the sauce flavors and added a nice crunch to the salad. Kelp noodles come from the ocean, have literally no calories and are raw.
To prepare I like to soak them in lemon water for about 30+ minutes to soften them a little and then rinse them before putting them in a bowl. For the above salad I created a dressing of peanut sauce, toasted sesame oil with a dash of sriracha. I tossed this with avocado, zucchini spirals, carrots, cabbage, tomatoes, cilantro and some walnuts. Delicious!
* I don't think I paid that much at my local grocery store!