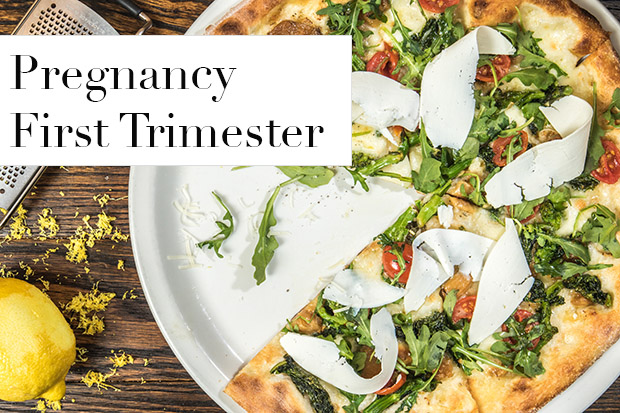 Pregnancy is a wild ride with so many ups and downs. Everything is new. I spent hours googling "is this normal?"
I also spent most of the first trimester sleeping as much as I could. Most evenings would consist of me lying on the couch hoping I wasn't going to throw up and generally just feeling quite terrible. I hope your first trimester is better. I didn't exercise much and I didn't want to eat anything, but not eating made the nausea worse. So yeah, it was fun. There were a few things that helped me feel a little more human.
Here is my first trimester must haves:
1. Fruit, carbs and cheese. That is all I wanted to eat. My normal diet of veggies, greens, grains and legumes went out the window. I could barely stomach looking at them. Instead I munched on fruit, toast, pasta, pizza, and cheese. I say if you can't fight it, go with it. At first I felt guilty because I wanted to eat the best for the growing little baby, but by the time I got into my second trimester I was happily eating my normal diet again.
2. Fresh ginger tea, peppermint candies, lemon water. Anything that will settle your stomach will be your friend.
3. Prenatal vitamins. I liked the whole food based ones. They are more expensive, but easier for the body to digest.
3. Comfy pants. This is the most awkward stage, you will be bloated, but not showing yet. Wear clothes that are comfy and not too tight.
4. Belly Oil. I love the Earth Mama Angel Baby products. They have a delicious smell and go on smoothly. I used almost an entire bottle of their belly oil and body butter during my pregnancy.
5. Water- I carried a water bottle with me at all times. It was amazing how quickly I got thirsty!
Next up: second trimester tips.